Profile

Another Dream... Another Nigthmare
Ekhary's
Free Account
Created on 2013-10-08 20:37:34 (#2098601), last updated 2013-10-08 (206 weeks ago)
4,432 comments received, 0 comments posted
534 Journal Entries, 404 Tags, 0 Memories, 15 Icons

About

Mini Bio
¿Qué decir de mi vida? Quizá es unos días es random, otros días es crack y otros más dudo que tenga una XD. La vida es un extraño y complejo juego en el que todos estamos involucrados y cada quien la juega a su modo.

【Togusa Saburo】
of durarara!!
Kishitani Shinra ♥ Ekhary
Together under the treacherous sunset
of a certain place called ⌈Ikebukuro⌋
</a>
Join?
Tales of the Abyss::Characters → ASLAN FRINGS
『LUKE FON FABRE』 ❣ talesoftheabyss


Yuan Ka-Fai

is my
husbando
Jack Bezarius
is my
husbando
Talesofthe Abyss...
xI claimed♥♥♥Asch the Bloodyx
TalesofPhantasia...
xI claimed♥♥♥Chester Barklightx
TalesofSymphonia...
xI claimed♥♥♥Yuanx
Ouran High School Host Club - Twins Mood Theme
Credits to:
kawaii_madoushi
Abyss Love Bars
Credits to:
black_cat_xiii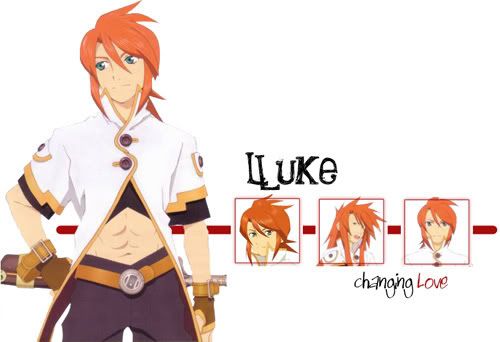 by:
black_cat_xiii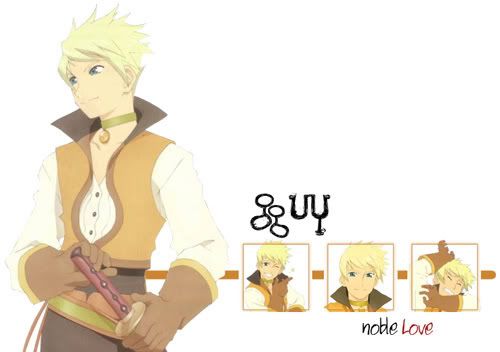 by:
black_cat_xiii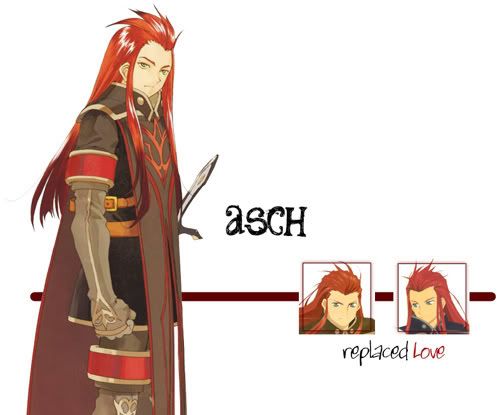 by:
black_cat_xiii
Layout code by:
snubbly

Connect
07-ghost
,
akaito
, akita neru,
angel beats
,
anime
,
asch the bloody
,
aslan frings
,
baccano
,
bones
,
canaan
,
celty sturluson
,
chain of memories
,
coke
,
colorear
,
comic party
, cosmic_baton_girl_comet_san,
d. gray-man
,
d.n.angel
,
darker than black
,
death note
,
denyuuden
, devil_may_cry,
dibujar
,
dr.house
,
durarara
,
escribir
,
eternal darkness
,
falling skies
,
fragile dreams
,
fringe
,
full moon wo sagashite
,
fullmetal alchemist
,
grey's anatomy
, grey's_anatomy,
grimm
,
gumi
,
guy cecil
,
hatsune miku
,
heavy metal
,
heiwajima shizuo
,
heroes
, higurashi_no_naku_koro_ni, higurashi_no_naku_koro_ni_kai,
host club
,
internet
,
j-pop
,
jericho
,
kadota kyohei
,
kagamine len
, kaiko,
kaito
,
kamikaze kaitou jeanne
,
karisawa erika
, kateikyoushi_hitman_reborn,
kida masaomi
,
kingdom hearts
,
kingdom hearts 2
,
kishitani shinra
,
kyou kara maou
,
lagoon engine
,
lagoon engine einsatz
,
luke fon fabre
,
madlax
,
manga
,
matantei loki
,
meiko
,
merlin
,
messenger
,
metal
,
mikuo
,
música
,
new age
,
noir
, oboro muramasa, odin_sphere,
orihara izaya
, peony upala malkuth,
persona 3
,
phoenix wright
,
piratas del caribe
,
pop
,
project diva
,
radiant mythology
,
resident evil 4
,
rock
,
rockman zx
,
ryugamine mikado
,
saburo togusa
, sand_chronicles, seitokai no ichizon,
slayers
,
soul calibur
,
star fox
, super_smash_bros_brawl, super_smash_bros_melee,
supernatural
,
tales of fandom
,
tales of graces
,
tales of legendia
,
tales of phantasia
,
tales of symphonia
,
tales of the abyss
,
tales of the world
,
tales of vesperia
,
tales of vs
,
the borgias
,
the legend of zelda
, umineko_no_naku_koro_ni,
videogames
,
videojuegos
,
vocaloid
,
x-files
,
yowane haku
,
yuan ka-fai
, yumasaki walter

People
[View Entries]
solesakuma

[livejournal.com]
aefallen
,
akaishinigami
,
allira-dream
,
alyde
,
arence-heart
,
arence-soul
,
ari-wills
,
azartti
,
batdecisions
,
biak-songkey
,
brillantina
,
camusa
,
cannibal-sick
,
chaos-girl-zero
,
chiruha-kyuu
,
crystal-verde
,
daikai
,
daniela-lynx
,
danly
,
dark-irisu
,
darku-irisu
,
darkwolfhp-5712
,
dolphin-chan2
,
dynamiclover
,
fon-fabre-luke
,
fujurpreux
,
fullsenblanc
,
fyusion
,
hanasaki
,
heart-wave
,
hetalia-rpgyaoi
,
hidokunaru
,
hikaru-sora
,
hikusa-rgx
,
hirato
,
iamwonderland
,
ilye-aru
,
ithilethiel
,
itsuwarinoko
,
joesca
,
kalligeneia
,
kanrinin
,
kayter
,
kmiya
,
koulover
,
la-vie-noire
,
laidaverchan
,
lila-negra
,
limalimona
,
liralicia
,
mahou
,
makeiri
,
meia-krane
,
meimi
,
meko-baka-neko
,
midnightbanshee
,
mittens-220
,
moon-ruins
,
mujakina
,
necrofancy
,
neondragon
,
neonrmx
,
niconeko
,
nikurumi
,
ninavanina
,
occurred
,
pao-8d
,
paulaikari
,
phiilofobia
,
pic-murasaki
,
pnkalchemy
,
polonius7
,
ryuudo
,
sakuraangeliux
,
sakurasys
,
sayi
,
sha-chan
,
shinneth
,
sukotsuto
,
sumadomi
,
suzie-maxwell
,
syao9
,
tavata
,
telrunya
,
this-is-emkay
,
tumtum-catlover
,
tyfragiledreams
,
unityworldti-an
,
unsettled-cat
,
vampiresib
,
wabisabi-made
,
x-dei
,
xio-chan
,
xkoharux
,
xnoriko-sakumax
,
yuuko-black
,
zero-66

Communities
[View entries]

Feeds
[View Entries]

Subscriptions (0)

Linking
To link to this user, copy this code:
On Dreamwidth:
Elsewhere: